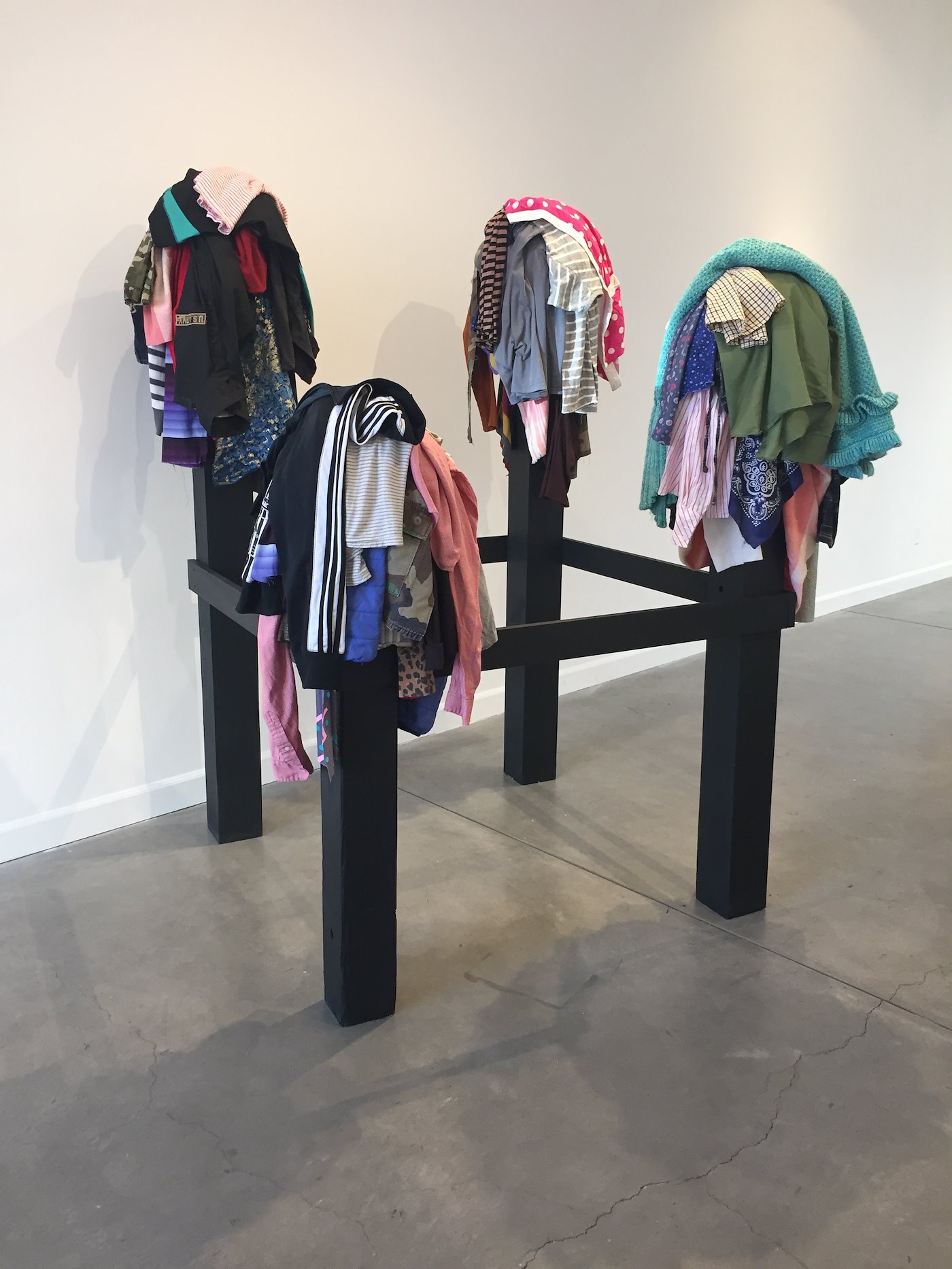 Heterotopian Enclosure
2020, painted wood and found clothing sculpture
84H x 48W x 48D inches
Using discarded materials found in construction sites and city streets, this work challenges power structures that determine artistic as well as social value. "Heterotopia" is a concept elaborated by philosopher Michel Foucault to describe certain cultural, institutional and discursive spaces that are somehow "other:" disturbing, intense, incompatible, contradictory or transforming. This sculpture both mirrors and counteracts situations of urban existence, external and internal.